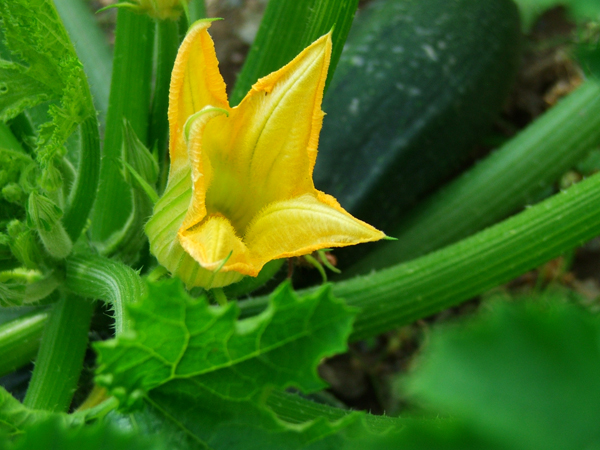 We have a plethora of zucchini from our garden each summer... so I started shredding the zucchini and freezing it to later use in this recipe my mother in law gave me.


3 eggs
2 C. brown sugar
1 C. oil
2 C. flour
1/2 tsp. baking powder
2 tsp. soda
1/2 tsp. salt
3 tsp. cinnamon
1 tsp. nutmeg
3 tsp. vanilla
2 C. grated peeled zucchini

Beat together eggs, brown sugs and oil.  Mix together
flour, baking powder, soda, salt, cinnamon and nutmeg.
Add to wet ingredients.  Add vanilla, grated zucchini
& (nuts).  It should be about the consistency of
banana bread.  If it's too wet, add a little more
flour.

Grease 2 5x7 inch loaf pans.

Bake 350 for 50 to 55 minutes.  It is moist bread and
it taste good with butter on it.  You can also add walnuts,
dried cranberries, currents, raisins etc. to the
bread.  Almost anything goes!